I had a great long weekend. I spent Friday in Niagara looking at the sites at Niagara-on-the-lake and shopping in Buffalo. Here's Queent St: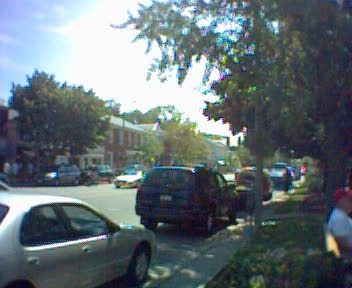 Here is my lunch!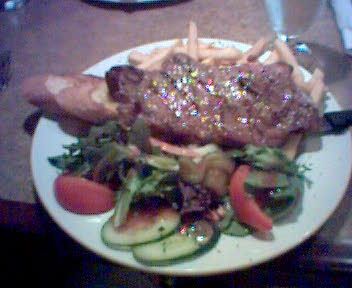 And here is the onion soup my mom had: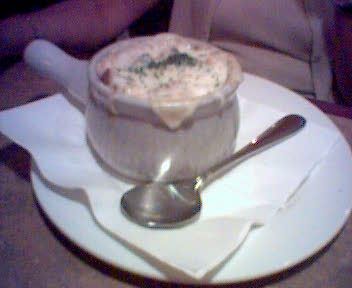 Yes... I do take pictures of neat food but only if people I really know well are around and only with my camera phone - using a real camera would be really bad.