It's rare I'm looking forward to something really great. Actually, I do remember waiting for Street Fighter 2 Turbo for the SNES to come out, Super Street Fighter 2 to come out, Nokia 6230b in the mail, Godiva chocolates in the mail, T616 in the mail, pay day, report cards, Christmas, summer, my birthday, weekends, school, work, end of the day, laptop in the mail, laptop battery replacement in the mail, graduation, and probably many other things.
But lately I've been waiting for the Nokia 6682. And Cingular's going to be carrying it very soon! Here's eye candy I found this weekend on
Darla's Blog
: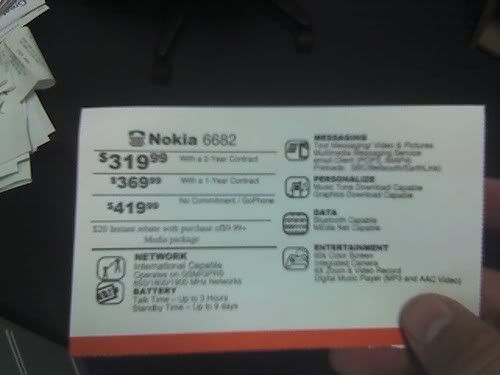 Oh boy... it's coming out early September so I'm counting down the days.