I just got my free iPod Shuffle in the mail today! I had to switch my bank account to TD (Toronto Dominion) / Canada Trust with either 1 payroll or 2 scheduled withdrawals. It's pretty tricky you can't just open random bank accounts and still get it. But anyways... I haven't bought a tech gadget for a long time. Here it is: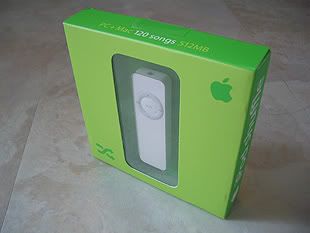 I'm so excited.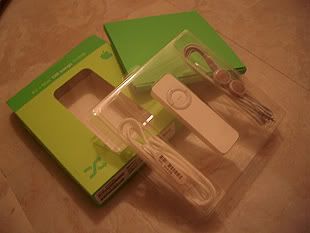 Here it is in my hand.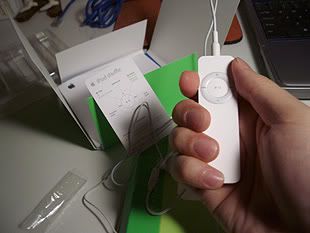 I tried to get some songs on it and it seems I can't just drag and drop music onto it as a removable hard drive. I needed to install the iTunes software first (I really don't like that) and use that to load songs. It was not very intuitive to me and screwed up front USB ports on my computer didn't help.
The best thing about the iPod are these: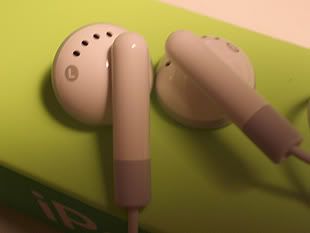 They cost $39.99 CDN at Futureshop and so worth getting the iPod shuffle.