Have you needed to buy a phone for the parents andwondered what phone would be good for them? I sure as well did. I need a phone with good reception, big buttons, conservative styling, and most importantly, easy to use.
My dad's been using a Nokia 3590 so it's a bit dated with only a black and white screen. So I figure I'd stick to finding him a Nokia based phone. He just uses his phone to make calls and would want one with a camera just in case.
I narrowed it down to two phones available for subsidy: The Nokia 6020 from Fido and the Nokia 6101 from Rogers. He didn't want to lose his number either so I guess I only had one choice: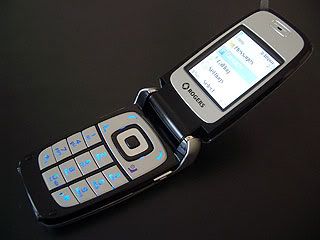 It has the large buttons I was looking for and very classy styling.
When it's closed, you can see it's camera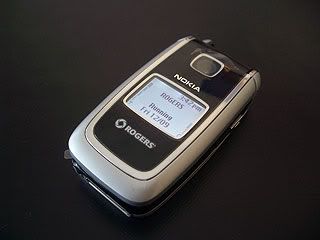 My dad thinks the phone is alright. With a 64K colour TFT screen, VGA camera, 3.5MB of space, class 6 EDGE, and FM Radio capability, this phone is more than just alright for him. Oh well, it's difficult to amaze everyone.
You can read
my review
on
Howard Forums