Since the Marriott Courtyard was full this week, we stayed at the Marriott Residence Inn. They're right beside each other. I can't believe there are so many people visiting Columbus. Anyways here's pics of my room: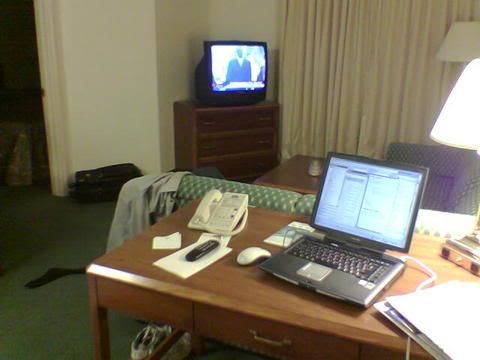 It's a great way to work! In front of the TV.
Do they really think I can cook? I can do shake n' bake but where's the oven??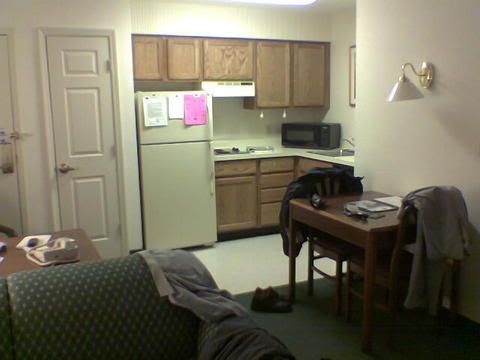 And finally we have my bed. Smaller than my last one but still a good size.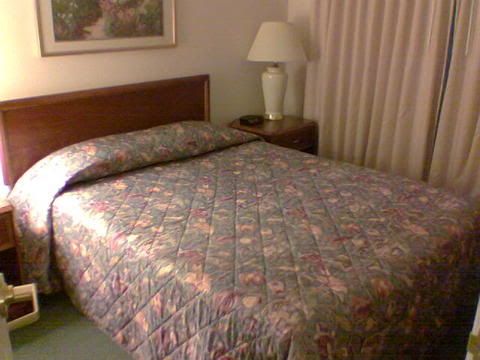 Although you can't tell from the pic, there's another TV right in front of the bed since the bed is in a separate room from the first picture. It's like an apartment.