So I haven't even told you about my last week. We stayed at the Marriott Courtyard: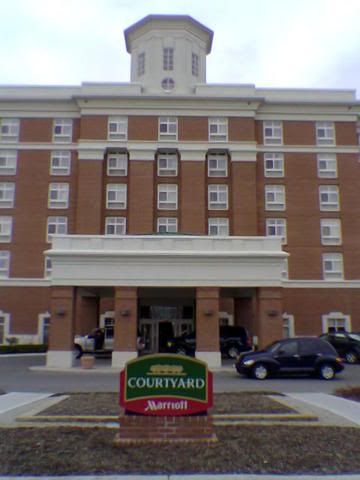 And we drove in a PT Cruiser (or as dracore would say, coffin car):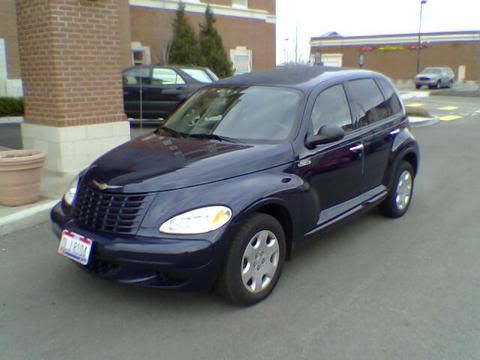 I really didn't like the placement of the bed. I faced the window. I guess it's to force people to get up for work.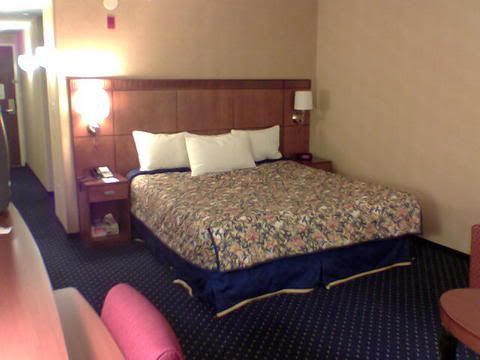 Here is how I was set up with my best friend... the TV with HBO!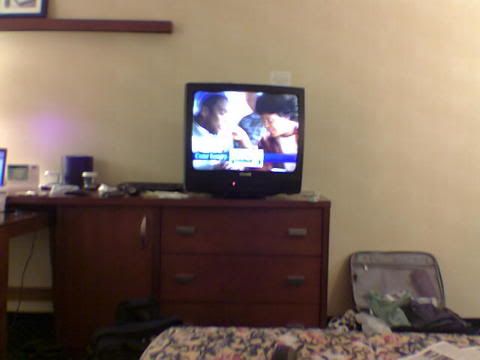 This is a pic of my best friend and I doing work.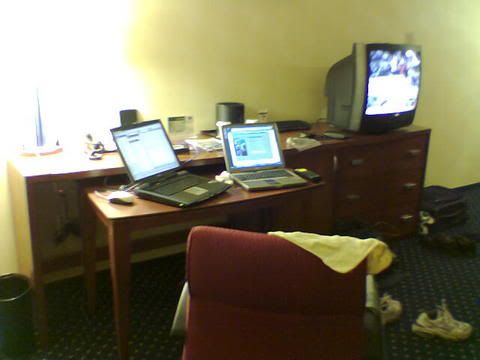 I really wished that my best friend could help me get some of the work done as well. Best friends always seem to be districting when real work has to be done.