Since I'll be flying again tomorrow I thought about showing you some pics of me boarding the plane last week right after the big snow fall the day before. Here's a plane: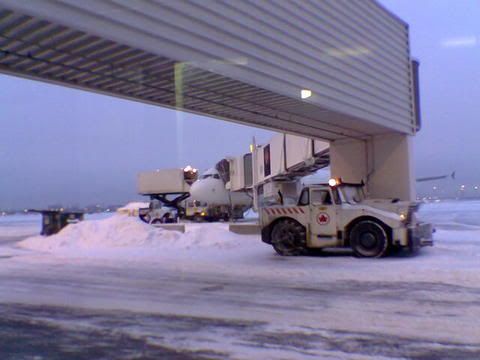 It's so cold so see everyone rushing to board the plane.
I'm actually sitting closer to the front this time! As you can see, the flight attendant is showing us how to buckle the seat belts. Since this plane I'm on doesn't have have a screen to show the safety video, they only play the audio via a cassette tape.
Here's the propeller of the plane in flight: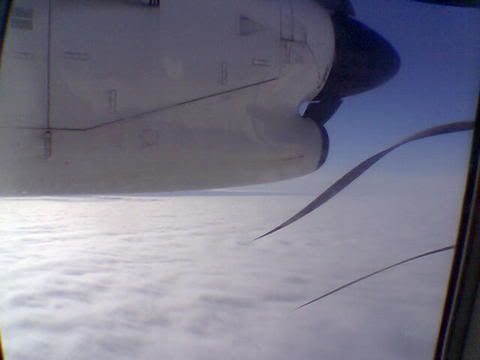 A lot of pics for a weekend so scroll down for all the pics you've missed