Just outside of the hotel I was staying at, there's a mall called the Easton. So the we usually have dinner somewhere there. Here's the inside of the enclosed mall section: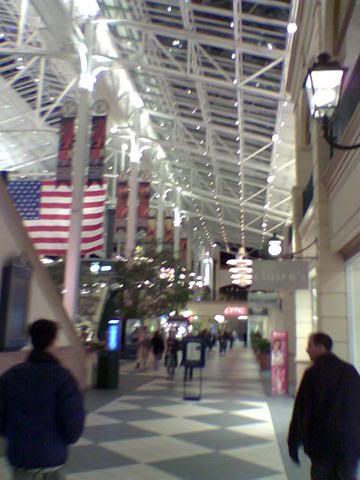 Once again I'm walking and taking a pic so that's why it's blurry. On the way to the resturant I saw this: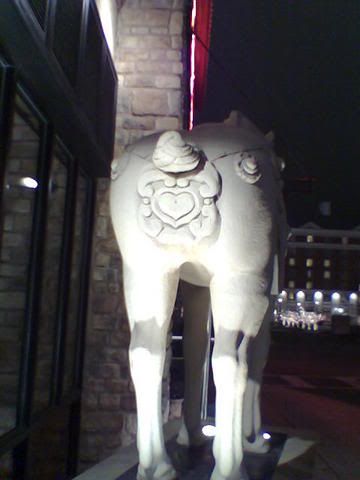 It's a horse with a heart on it's bum. Yes, it's blurry cuz I was walking and trying to keep up with my friends. Don't expect much from a camera phone. I thought it was cute since it was Valentine's day as well.
Here is a better above all view of the mall: