It's been a little break since I last wrote in my blog. There hasn't been much happening in my life outside of work. I'm glad it's the weekends again. I decided to go to Curry's today to exchange some art paper for my mom. It was not a great idea. So after dropping off my sis at work, I drove down to Steeles thinking it's be faster than turning left on Kennedy. I was very wrong. Steeles is under construction around Kennedy. So we took a detour to get there and ended up turning left into Pacific Mall. After doing the exchange, I decided to go visit pmall since I needed to look at a new computer for my sis and her comp goes to my dad.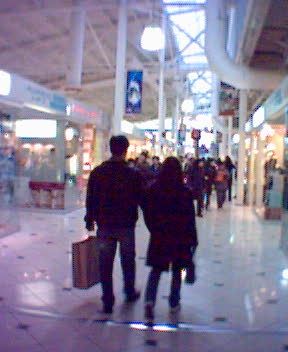 Went into Canada Computers, got a piece of paper and pen from a sales person so I could write down what i wanted. Here's my computer specs:
AMD Athlon 64 3200+ Socket 939
Corsair Value Select 512MB DDR400
MSI K8N NEO2 Platnium
HD Western Digital 160MB S-ATA
1.44 Floppy
LG 16X DVD-ROM
Pioneer 108 8X Dual Layer DVD+-
ASUS 9200SE 128MB
KINGWIN KT-11
Enermax 350W w/ fan control
Since I haven't had very good luck putting my computer in the past (you probably know if you've heard about my A7N motherboard story) so I'm paying them to put it together for me. My case and every external component is black so it'll be pretty different than the beige I'm use to. I know in a few months time, I'll be crying about how much things have dropped in price. But these things can't just wait forever on.