I went to eat at a Japanese restaurant last week. We were looking for a good rolls place and one of my friends suggested a place at Hwy 7 and Kennedy so we tried it out: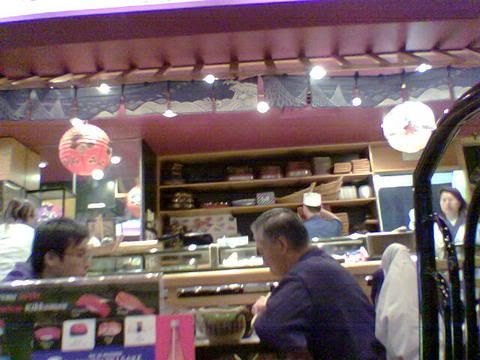 The crispy rolls were very good but I didn't like the spicy chilli sauce for the spicy salmon rolls they used. I prefer the spicy mayo that some places use.
Then we went to the nearby mall and saw this monkey:
I think it's as cute as me. What do you think?