This is a picture of a Mexican restaurant that we went to eat at: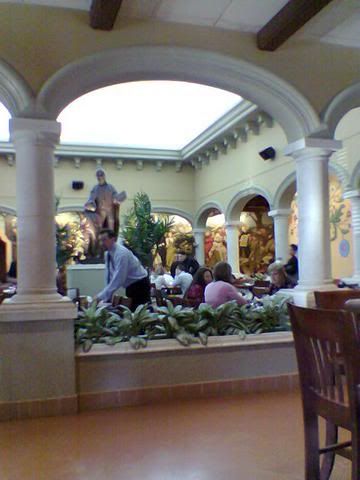 One thing I realize, most of the restaurants in Easton look nice but don't really have that wonderful taste you can get elsewhere.
We also went to KFC this week. It looked like a popeye inside with biscuit, mash potatoes, salad, and pies. It tasted better than KFC in Toronto but the 99 cents Snacker sandwich was really bad. It was an old chicken strip (just batter) in an old bun. It was really old and dry. I say avoid it. Too bad I was too hungry at the time to take a picture of it. Perhaps next time.