Hey everyone reading my Blog! It's back to schedule now. Lately, I've been very busy with things in my life. This week I worked 51h. I'm going crazy. I want to work out tomorrow but it doesn't look like I'll have the time. After work I went to my sis' Golden Key International Honour Society induction ceremony. Here's a pic: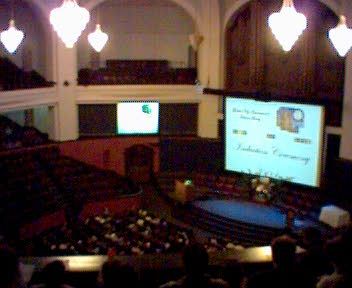 Can you guess where it is?
After getting back home I finished off some work work. Hopefully this weekend I can go do some shopping. I need a crossover cable for my work laptop.