Today has been a super busy day for me. First it was driving my sis for her tutoring, visit markville to find this candle for my mom at Hallmark, visit the Hallmark at Warden and Hwy 7 since Markville didn't have it, visit Curry's to pick my mom's art supplies and chatted to an old friend there, pick up my sis from tutoring and drive her to work, finally rush to my dentist. After visiting the dentist I'm a lot more free so I drove to North Acura to look at the TSX. Seems the 2004 are very limited. I only got to see a 2005 they had on display: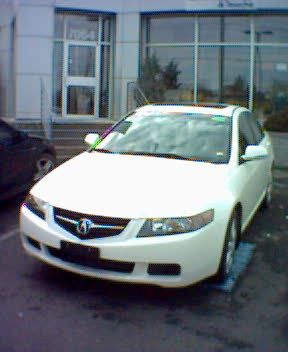 That's the only 2005 TSX they had in stock so I didn't get to try it out since it wasn't registered yet.
Next it was off the Treatz' Rogers store: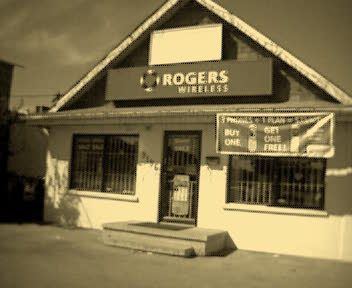 There I took a look at the MOTO V551, Nokia 3220, and Samsung E316. Nothing was interesting at all. I did get to see Treatz' Nokia 6230 and his Blackberry 7100r. Pretty cool phone. I liked the Nokia 6230 but it was just so plain. I still like my T616 menu.
Next it was off to Acura in Markham where I got to see more TSX. They had: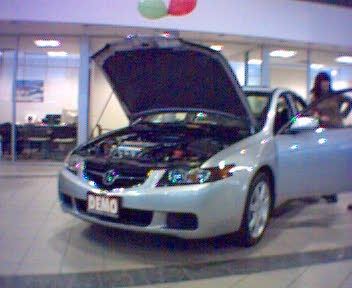 Then I went test driving in a 2005 TSX white colour. It was great handling. A lot better than the 2005 Honda Accord Sedan. It feels a little better than my 2004 Corolla in steering wheel feedback and connection but it was a LOT better in terms of handling characteristics since it was wider and lower to the ground. Bad thing was that it felt a lot heavier than my corolla. So we ended up talking numbers and the TSX is very affordable. I even got to see the new 2005 colours since they had them in stock.
Abyss Blue: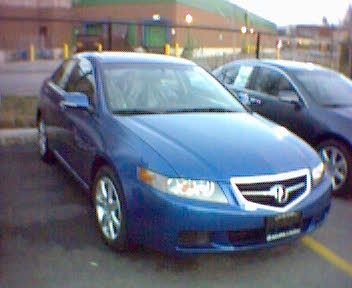 Graphite Grey: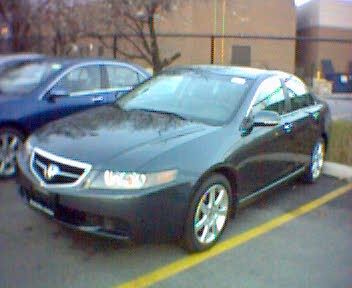 The standard silver car: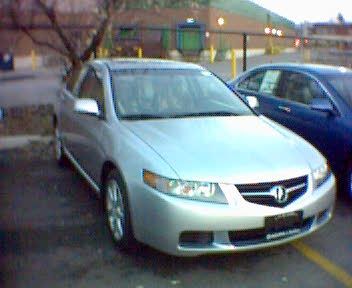 I really really wish I could have bought a TSX on the spot.