I woke up to find the ground covered with a thin layer of snow. It's winter time so dress warmly when you go out. I had to dust off my car. I forgot a before picture so here is an after picture: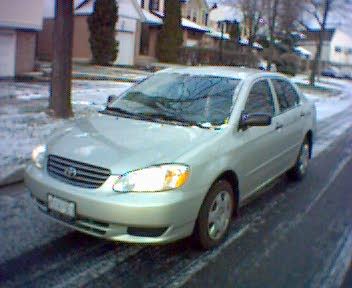 Hmm... yesterday night we were at Vivo and the
TCBA Junior Chapter
was there. Very interesting. LOL. Not very descriptive eh? Just a mental note for myself.