Once again, Eric is running errands on Saturday. First I went here: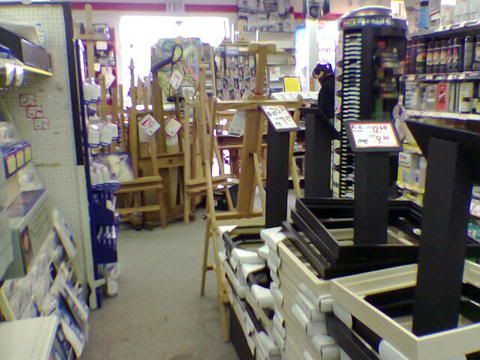 I had to pick up some art paper/booklet for my mom who teaches art and a student of art. Above is a pic of an art store at Market Village. A very good friend of mine works there. I doubt she reads this blog but I want to wish her the very best in her last year at OCAD.
I called my hair stylist and he said to come at 3:30pm. It was 1:30pm on my cell phone clock so I decided to burn some time at Pacific Mall since I was here already. I saw the same old stuff, lots of Chinese people, food, cell phones, computer stores, kiddy plastic jewelery stores, and car part stores. I did see a phone that jeff mentioned: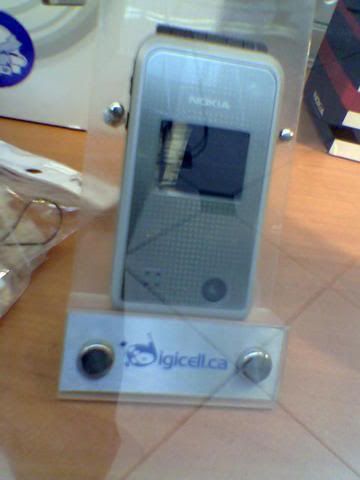 It's the fairly capable Nokia 6170. It features fast EDGE internet access, VGA camera, and push to talk (walkie taklie-like) functionality. It's a phone you have to see to appreciate. hmm... and a lot of the same phones that I saw last Sunday but in dummy (non functional) form. Oh yeah, the Rogers now have a new Sony Ericsson phone for sale, the Z500a sporting EDGE and VGA camera in a flip phone form. I already have a pic of it on December 31 of my blog when I went to Buffalo so I didn't take another picture of it. I got bored of the mall so I went to my hair stylist's mall: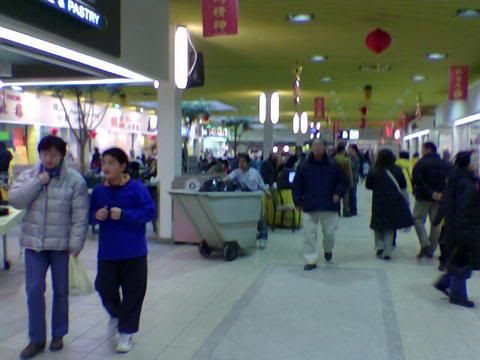 I just spent the whole time playing Solitaire on my phone. It's my favorite game for this phone and for my old T616. Sorry guys, no before and after pic of my hair. Just imagine I had a fro before I had my hair cut.