If you thought our shopping adventure was over then you're wrong. After that we went to another mall: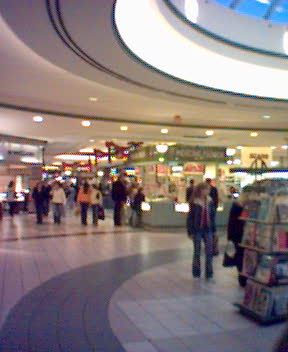 This mall doesn't look that nice but I think my blurry pictures and tricky angles make it look nice. This was the Boulevard Mall just a few minutes drive from the Rainbow Bridge. There wasn't much to see but it did look nice: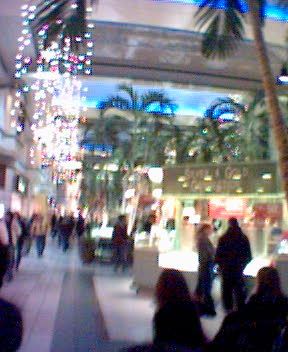 After that, it was already 7 something so we crossed the border into Canada to have dinner. There wasn't any hassle since we kept below the allowable.
Here's some clues at where we were having dinner: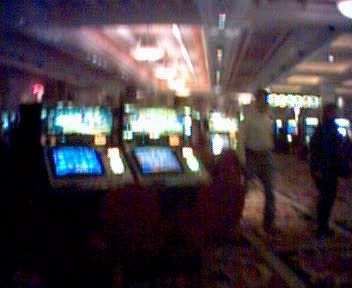 Can you guess? Here's the actual sign of the place: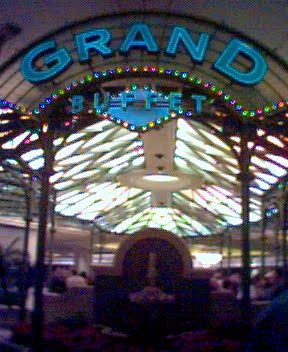 It's at the Niagara Casino! Yeah... it was sad. We spent a lot of money on shopping, we have to win our dinner. Just kidding, this place had a $20 buffet. It was a 1h long line up so it better be good. This is a picture of the floor as I waited: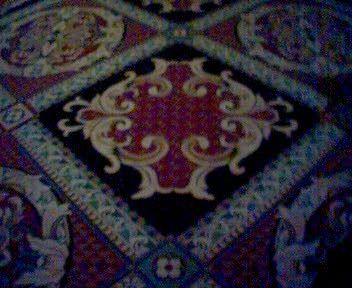 It isn't as confusing and dizzy looking like the ones in Las Vegas. I read that they make it dizzying so you would not look down. Of course you then see the blinking casino lights and that's suppose to draw you in. Anyways, it didn't have any effect on me since I could use coins in my pocket to play. I had to convert them to tokens. Back to food. Once we got in, there were a lot of seats empty and the waitress was nice. They had yummy roast beef, alaska crab legs, shrimp, hmmm... that's all I remember as tasting good. Not much veggies so it's a guy kind of buffet.
I drove back through a hard rain storm. It was very tiring but we did it in 1.25h.