Slept in today and woke up to go to yum cha with family at Ruby: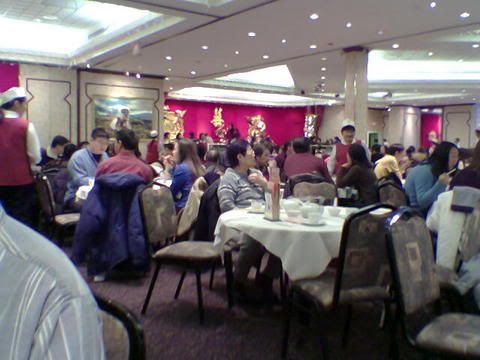 Nothing special happened. Occasionally I bump into a friend from university but it didn't happen today. Probably cuz we went pretty late today. Then we went to Dominions to buy me ham for lunch.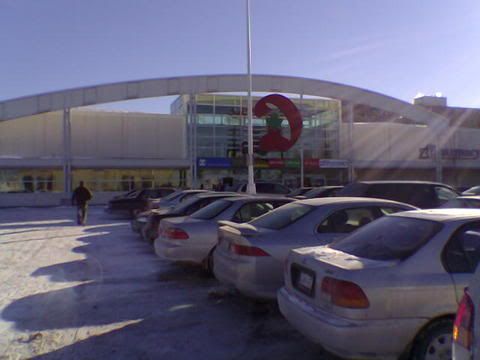 Didn't pick up any junk food since I'm rarely home to eat junk. But here are some very colorful bad for you stuff:
After that we drove by Brimley and Sheppard. I never went to that new mall there so we went shopping for a bit:
Three floors of shopping and 2 Fido stores, 1 Telus, and 1 Rogers. There's also a really cool Chinese cell shop that has many cool phones like the Nokia 6630:
It's a smart phone that sports a 1.3 mega pixel camera, dual processors, memory card, Bluetooth, and 3G technology (fast enough that you can do video conferencing).
They also had the fashionable Nokia 7280:
It has a built-in VGA camera, no number keypad, Bluetooth, and a vanity mirror. It was a lot larger than I had thought. It's like the length of 2 fat lighters.
I walked to the 3rd floor and saw another Chinese cell phone store that wasn't as nice. It had the Nokia 6260:
It's Nokia's first flip smart phone. It looks very sleek in black. I really wanted this phone before but after hearing about its flaws and its disappointing sales I turned to another phone.
After that I started to look for my mom and sister who were shopping. Spent more than 40 minutes on all 3 shopping floors, 2 parking floors, our car, vans in the parking look, 3 sets of stairs, and 2 security guards to find them. Let's just say it was a long story. If you're interested, leave enough comments with your name and I might post it in my next blog. I am so glad I found them. Spending the night before watching CSI is not good for the imagination.
Lastly, I saw this after finding them: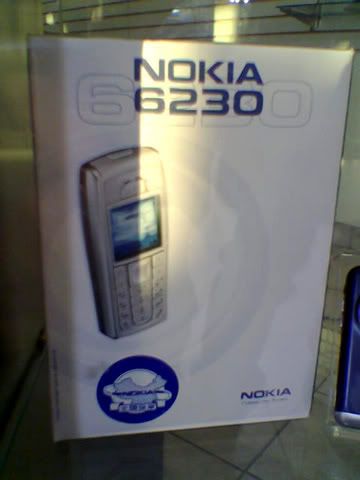 The phone I got that sports a VGA camera, 2.5G EDGE (able to stream tv), radio, memory card, and Bluetooth.