If you thought that was my whole trip, you're wrong... the mall has so many more stores. There was the Apple Store: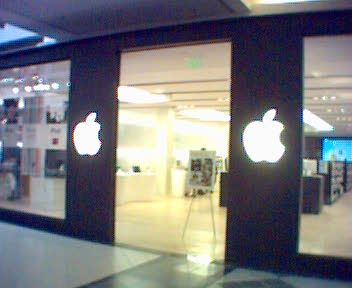 I was playing around with the powerbook... I'd have to say WOW. I love the bluetooth built right into the laptop. I wish I had a bluetooth dongle for my computer. I was also playing with their Ipods... they aren't as user friendly as I thought they would be. I couldn't figure out how to navigate through the music list. I guess I'm getting old. Next I saw so many Microsoft Office boxes: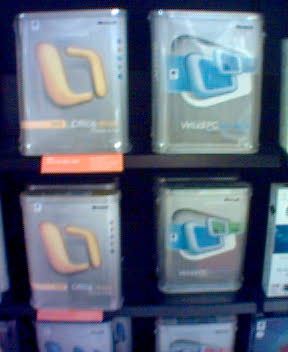 Very nice packaging. Make me want to buy one even though I don't own an Apple. I hear from people that they're going to be opening an Apple store at Yorkdale. Might be as soon as this summer since I hear they're already hiring to fill positions.