What's up with me weekend? Well, I did tell you I was going to avoid the mall right? Well turns out this is where I was yesterday: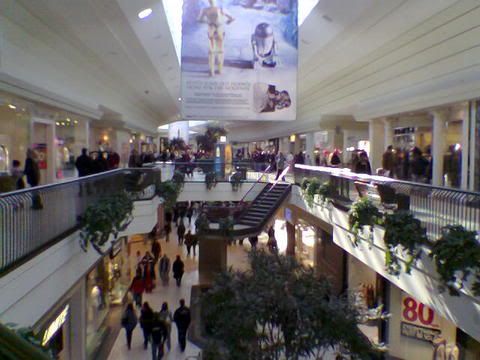 Didn't get much done but I couldn't find the nice fashion headset... not even the ones I got the other day.
Anyways, my evening was NOT fun. My dad put a trojan on the computer in the basement. Trojan.Small and SuperSpider. Those two kept putting some Cool surfer program. Damn virus and adwares working together. Took me forever to get rid of them. It was 3am when I was done. Here's my workspace: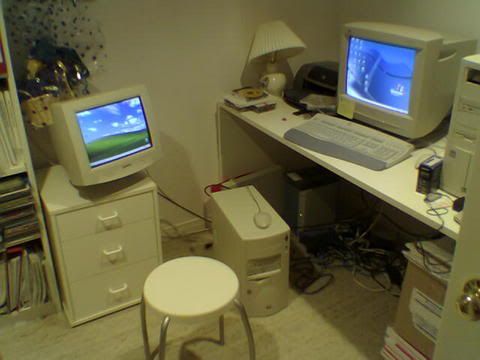 Then I went to bed. By the way, what do you think of the larger images? Do you think i should stick to keeping it smaller or leaving it like this? If I don't get any responses, I might go with smaller since this overflows into the right bar.